The Innovation Hub Central is one of five Innovation Hubs that EIT Urban Mobility has created to engage, support and to widen its partnership, to build up and share knowledge amongst the local ecosystems and to increase awareness across the whole Europe.
Relaxed COVID19 regulations and the new location of Innovation Hub Central in the Munich Urban CoLab allowed for a three-day face-to-face and semi online inauguration event taking place between 20-22 September 2021 in Munich (Germany).
On the first day, Innovation Hub Central presented to local and regional stakeholders the vision and mission of EIT Urban Mobility, our action-orientated innovation, business creation and the various training programmes of the Academy as well as the services we offer to support the scaling and market uptake of innovative solutions. We also had the opportunity to showcase the vibrant and dedicated Munich ecosystem and the startups we support in the field of urban mobility to our partners that had come to Munich from across the geography of the hub to the event.
The following day was dedicated to thematic topics with panel discussions on the New European Bauhaus Initiative by the European Commission and on Future Mobility, with a special focus on Urban Air Mobility (UAM). Speakers from partner cities, universities, research institutions, industry and startups participated in the discussions.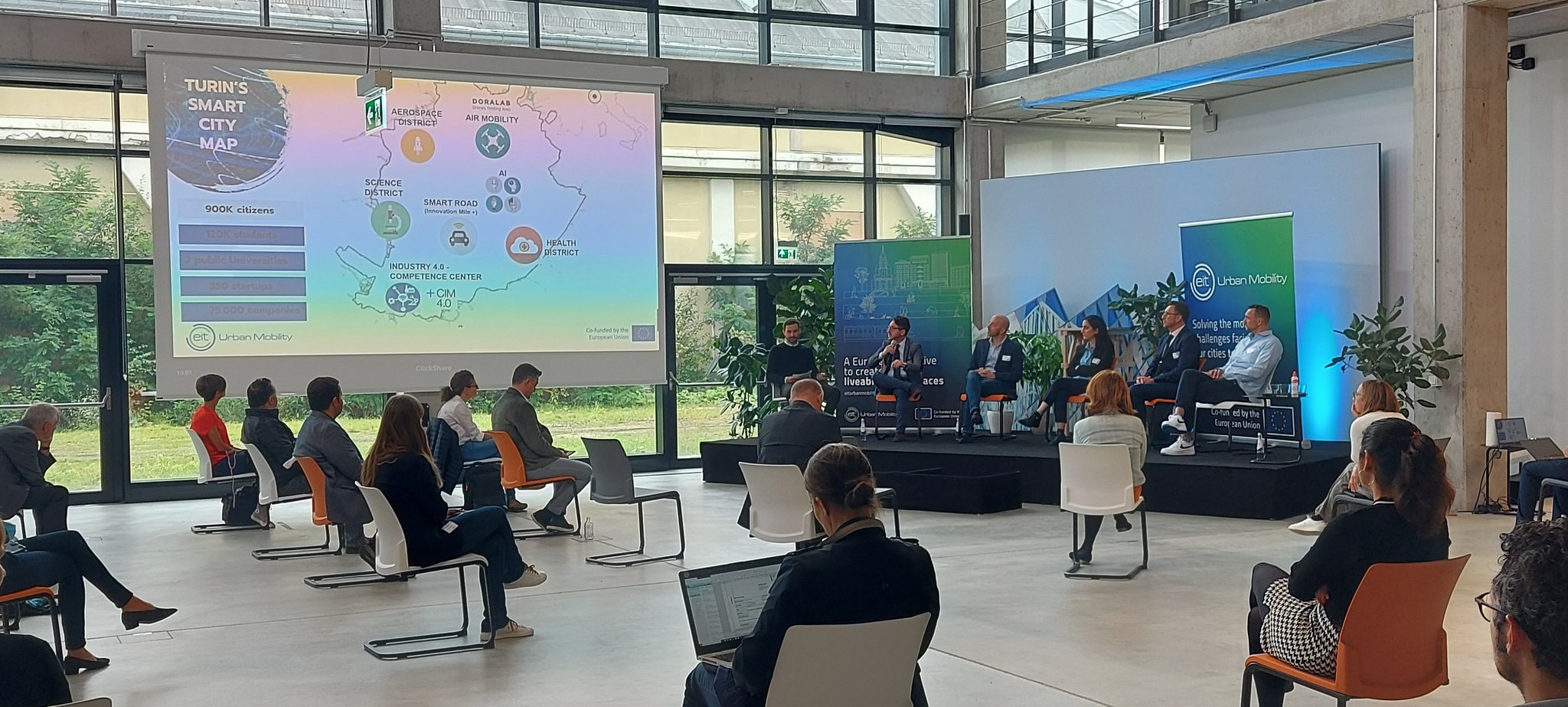 Within the framework of the European Mobility Week, site visits were organised by the City of Munich in the afternoon to mobility-related places of special interest to foster active mobility and the creation of liveable urban spaces.
On the third day of the event, two EIT Urban Mobility Action and Impact Groups (AIGs) on Public Realm & Active Mobility were launched and followed by ideation sessions. AIGs aim at identifying and applying for regional, national, and European level funding schemes, adjacent to the EIT Urban Mobility mission and for the added benefit of our partners. In parallel, a meeting of the Specific Interest Group (SIG) on Urban Air Mobility took place to plan joint actions on the field.
While local and regional stakeholders learnt more about EIT Urban Mobility and the topics of special interest to the partners of Innovation Hub Central, new connections were created across the local ecosystems located in Innovation Hub Central and ideas were discussed and explored in view of the next Project Development Lifecycle.