thu15sep17:30thu20:00Exploring the future of Mass Transport in Malta17:30 - 20:00
Event Details

Are you interested in the future of Mass Transit in Malta? Are you concerned about the sustainability of Malta's transport options?

The EIT Urban Mobility RIS Hub Malta and Dawra Madwarna have come together to create an opportunity for open, constructive and stimulating discussion on the future of Mass Transit in Malta.

A number of participants have been selected, through an open call, to pitch their ideas for mass transit and improved public transport in Malta during our event on 15 September. The ideas will be discussed with professionals and academia specialised in transport topics. This will then be followed by a Q&A session and networking drinks.

The aim is to positively explore possible solutions within the Maltese context, and how they could be combined or successively support each other in the process of paving the way for a sustainable transport network in the future.

With last year's National Household Travel Survey revealing that 85% of local trips are made by private car, and with 55 new cars being added to our roads daily, it is evident that the transport system in Malta is on a one-way road to ever-increasing traffic and parking issues. Malta needs a mass transport solution that can provide a reliable, affordable and sustainable alternative to the private car, to bring about the modal shift needed to get us out of gridlock, reduce our carbon emissions and create a healthier, happier urban environment. Local transport experts Dr. Odette Lewis, Senior Lecturer, University of Malta (Faculty for the Built Environment), Dr. Therese Bajada, Lecturer, University of Malta (Institute for Climate Change and Sustainable Development), Mr. Konrad Pulé, General Manager, Malta Public Transport, and Ing. Karl Camilleri, Deputy Director, MCAST (Institute of Business Management and Commerce), moderated by Dr. Suzanne Maas, will explore how the possible mass transport solutions presented compare. Together with the audience, they will discuss what could be the right solution for the Maltese context, in an effort to pave the way for a transition to sustainable mobility in Malta.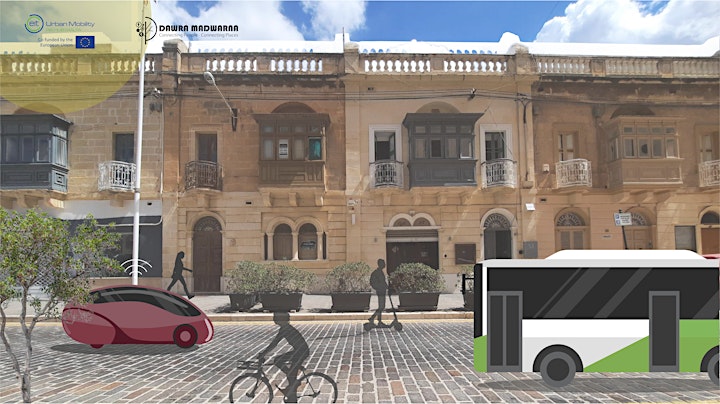 AGENDA
17:30 – 17:45 Registration & Opening remarks
17:45 – 18:15 Pitches
18:15 – 19:30 Panel Discussion and Q&A
19:30 – 20:00 Networking drinks
Time

(Thursday) 17:30 - 20:00